Are you tired of spending hours maintaining your pool every week? Look no further! Robotic pool cleaners are the solution to all your pool maintenance needs. These intelligent machines can save time and effort so you can enjoy your pool. In this blog post, we'll discuss the best robotic pool cleaners of 2023, their features, and what to consider when choosing the right one for your pool.
The Benefits of Robotic Pool Cleaners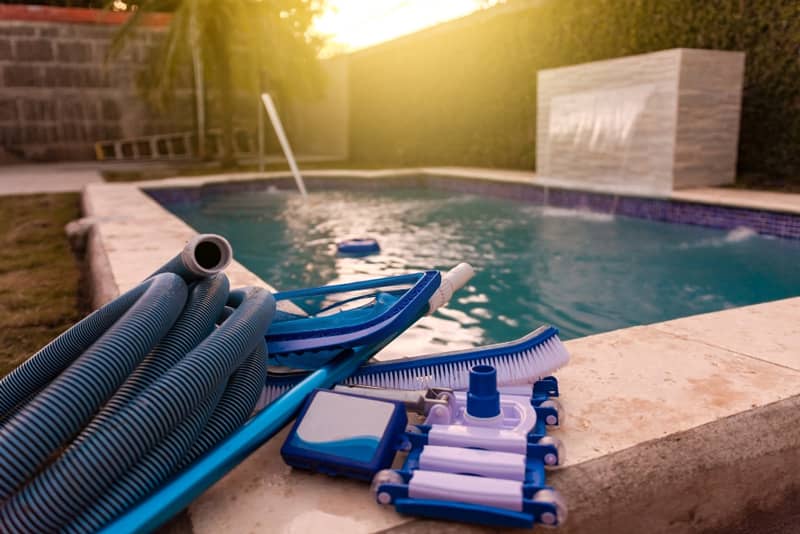 Robotic pool cleaners are an excellent investment for pool owners. They are efficient, reliable, and can save you time and money in the long run. Here are some of the benefits of using a robotic pool cleaner:
Saves Time and Energy: Robotic pool cleaners are fully automatic and do not require any manual labor from you. They can clean your pool thoroughly in a fraction of the time it takes to clean it manually. You can sit back, relax, and let the machine do the work.
Cost-Effective: While the initial cost of a robotic pool cleaner may be higher than a manual pool cleaning, it can save you money in the long run. Robotic pool cleaners are energy-efficient and can save you on your electricity bill. They also require less maintenance, and you won't need expensive chemicals to keep your pool clean.
Thorough Cleaning: Robotic pool cleaners use advanced technology to scrub, vacuum, and filter your pool water. They can reach every nook and cranny of your pool, including walls and steps, to provide a deep and thorough clean.
User-Friendly: Robotic pool cleaners are easy to use, and most models have user-friendly controls. You can set the cleaning schedule and let the machine do the rest.
The Best Robotic Pool Cleaners of 2023
Dolphin M600
Photo Credits: Maytronics
A revolutionary solution that takes pool cleaning to a whole new level. The Dolphin M600 pool cleaner was designed with groundbreaking technologies and customizable features. The MyDolphin™ Plus app allows you to make your pool perfect from anywhere, anytime. It comes with an Easy Access Top Load Filter so you can lift it out without touching the debris, Plug'n'Play for hassle-free cleaning, and Powerful Active Scrubbing for an unmatched clean. With the Dolphin M600's advanced technology, you can control a complete clean from the palm of your hands.
Dolphin M400
Photo Credits: Maytronics
The ultimate solution for a spotlessly clean deep pool. With its powerful scrubbing and filtering capabilities and the MyDolphin™ Plus app, you can schedule weekly cleanings and spot clean with ease. Simply plug it in, drop it into the pool, and let it do the rest. With its easy access top load filter, you can lift the filter out, unsnap the bottom, and rinse it clean. The Dolphin M400 is also an energy saver, reducing water, chemical, and energy usage with every pool cleaning. It's the perfect solution for a hassle-free cleaning experience that leaves your pool sparkling clean while saving you money.
Dolphin Echo
Photo Credits: Maytronics
Effortless pool cleaning – your ultimate solution for a spotless and pristine pool. The Dolphin Echo is a lightweight and user-friendly device designed to climb and navigate your pool with ease, capturing the dirt particles with its fine filters for a flawlessly clean and spotless pool. Key features include easy access top-load filters, allowing for debris-free filter maintenance, and an intense scrubbing system that powerfully cleans all pool surfaces. The Dolphin Echo's wall climbing capability ensures comprehensive floor and wall coverage, while its energy-saving design reduces water, chemical, and energy consumption. Simply plug in, drop the Dolphin Echo into your pool, and enjoy a hassle-free, immaculate pool cleaning experience.
How to Choose the Right Robotic Pool Cleaner
Pool size: The size of your pool is an essential factor to consider when choosing a robotic pool cleaner. Make sure to select a model suitable for your pool's size.
Cleaning Features: Different robotic pool cleaners have various cleaning features. Consider the cleaning you need for your pool and choose a model that suits your requirements.
Price: Robotic pool cleaners come in different price ranges. Consider your budget and choose a model that provides the best value for money.
In conclusion, investing in a robotic pool cleaner can be a game-changer for pool maintenance, making it easier and more efficient. With a wide range of options available, it's important to consider factors such as pool size, shape, and features when selecting the best robotic pool cleaner. Hopefully, this guide has provided valuable information and insights to help you make an informed decision. By choosing the right robotic pool cleaner, you can spend less time cleaning and more time enjoying your sparkling clean pool all summer long.